What are they?
–
Aspen alkylate petrol is made in Sweden and is the petrol predominantly used in chainsaws, Strimmers, lawnmowers, portable generators, portable (camping) stoves and lamps and marine engines in Scandinavia and beyond. We are a UK distributor for Aspen alkylate fuel which is specially designed for small capacity 2-stroke and 4-stroke engines.
For more details on our range us our contact form. Alternatively, visit us to collect some now!
Aspen 5 litre 4 stroke fuel £23
Aspen 5 litre 2 stroke fuel £23
Unfortunately we are unable to sell fuel directly through our website due to the type of product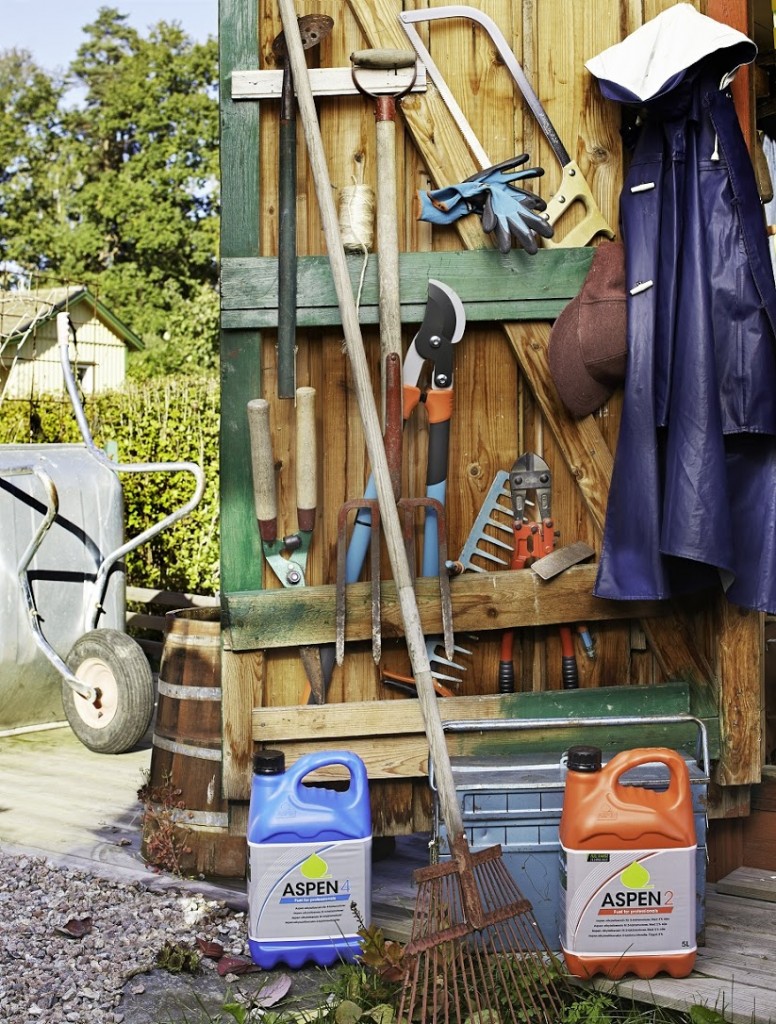 Why use them?
–
Aspen alkylate fuel is made from the cleanest form of petrol available – alkylate petroleum. These fuels are sulphur free and contain less than 1% of the amount of benzene found in pump fuel. It is also free from aromatics and olefins; this is particularly important in engines without any catalytic converters where the user is exposed to large amounts of fuel emissions.